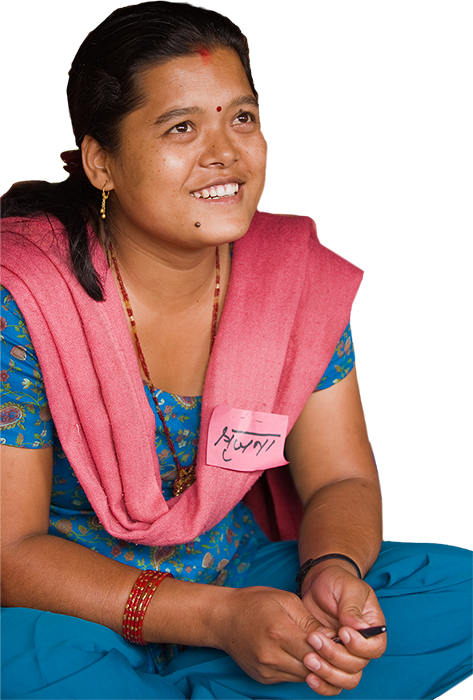 AIDOS
Associazione italiana donne per lo sviluppo
Il cammino di AIDOS inizia nel 1981, con la fondazione dell'Associazione italiana donne per lo sviluppo (AIDOS), associazione di donne e organizzazione non governativa di cooperazione, riconosciuta nel 1992 dal Ministero degli Affari Esteri come ente idoneo a gestire fondi pubblici per la realizzazione di progetti di cooperazione allo sviluppo.
Fin dalla sua fondazione, AIDOS ha lavorato – nei cosiddetti paesi in via di sviluppo, nelle sedi internazionali e in Italia – per costruire, promuovere e difendere i diritti, la dignità e la libertà di scelta di donne e ragazze.
AIDOS lavora in partenariato con organizzazioni e istituzioni locali, per fornire strumenti alle donne e alle loro organizzazioni, soprattutto nei settori in cui l'esperienza del movimento femminista in Italia ha dato i frutti più significativi. L'approccio di AIDOS nasce quindi dal dialogo ininterrotto e paritario con le organizzazioni femminili e non governative di tutto il mondo e con chi si occupa di diritti umani, diritti delle donne e della comunità LGBTQ.
AIDOS ha status consultivo speciale presso l'ECOSOC (Economic and Social Council of the United Nations, Consiglio Economico e Sociale delle Nazioni Unite), ed è strategic partner in Italia di UNFPA (United Nations Population Fund, Fondo delle Nazioni Unite per la popolazione).
Approccio AIDOS vuol dire prima di tutto rafforzare le competenze e le capacità tecniche, gestionali e organizzative delle organizzazioni partner e di singole operatrici e operatori, in tutti i progetti. Non ci sono quindi costosi uffici sul campo: le risorse vengono impiegate per sostenere l'organizzazione locale, partner del progetto, in termini di formazione specifica, assistenza tecnica, missioni di monitoraggio e valutazione dei risultati, in base ai bisogni identificati durante la progettazione e la realizzazione delle attività. Per questo l'approccio AIDOS riesce a garantire la sostenibilità dei progetti e quindi il proseguimento, anche dopo il termine dei finanziamenti e la cosiddetta "chiusura formale". Per l'assistenza tecnica e il monitoraggio, AIDOS si avvale di consulenti esperte/i di livello internazionale: ginecologhe, ostetriche, psicologhe/gi, economiste, esperte/i di comunicazione e di advocacy, fortemente motivate, che mettono le loro grandi capacità al servizio delle donne e delle comunità più emarginate. AIDOS riconosce inoltre l'importanza centrale della consulenza e formazione gestionale e del monitoraggio finanziario, curati direttamente dall'équipe amministrativa dell'Associazione.
AIDOS collabora con organizzazioni partner nei diversi paesi per la costruzione comune di progetti mirati ai bisogni specifici di donne e ragazze e allo sviluppo di strategie condivise. Fa inoltre parte di diversi network di organizzazioni, sia a livello nazionale che internazionale. Le nostre attività sul territorio mirano alla creazione di condizioni strutturali favorevoli allo sviluppo sostenibile. Lo stesso può dirsi delle campagne, che, creando awareness sulle tematiche trattate, favoriscono l'empowerment delle donne e delle intere comunità di appartenenza. La soluzione del problema specifico di una determinata comunità, necessariamente circoscritta, non può bastare: bisogna influire positivamente sulle politiche governative per contribuire a migliorare le condizioni di vita di tutte le donne e della popolazione del paese interessato. Per questo, tutti i progetti di AIDOS prevedono anche un'importante attività di informazione e advocacy.
Members
Members are at the very core of AIDOS. The essential requirement to be a member is to share our mission for professional, social, political or personal reasons. To become a member, simply send a written request to the Board of Directors, indicating your name, contact details and reasons with a brief note on your profession and interests. The annual membership fee is € 50.
Board of Directors
Every three years the Annual Members' Assembly appoints the Board of Directors, which is formed by the President, the Vice-President, and a number of counsellors. The current Board of Directors members are:
President
Maria Grazia Panunzi, Historian
Vice-President
Paola Cirillo, Oriental studies expert
Counsellors
Cristina Angelini, Psychologist
Elena Bonometti, Development expert
Clara Caldera, Business economist
Antonietta Cilumbriello, Gynaecologist
Maria Enrichetta Drago, Lawyer
Valentina Sommacal, Female entrepreneurship expert
Auditor
Gemma Ponti
Aidos: il team
Staff: i progetti e le campagne di AIDOS sono possibili grazie all'impegno di chi garantisce la continuità e l'efficienza del lavoro dell'Associazione
Maria Grazia Panunzi
President
Valentina Fanelli
Program officer
Paola Cirillo
Vicepresidente e program officer
Serena Fiorletta
Responsabile Comunicazione e Ufficio stampa
Clara Caldera
Program officer
Giovanna Ermini
Responsabile Centro di documentazione
Anna Lisa D'Antonio
Collaboratrice
Claudia Preite Martinez
Fundraising officer
… e naturalmente le cooperanti sul campo e le/i consulenti esperte/i che collaborano da più o meno lontano!
Cristina Angelini
psicologa
Maria Paola Crisponi
rappresentante AIDOS in Giordania
Miriam Ferraresi
rappresentante AIDOS in Etiopia
Sabrina Montante
consulente legale
Rosanna Sestito
ostetrica e antropologa
Sebastian Alcala Torres
esperto sviluppo prodotti
Paola Castelli Gattinara
psicologa
Marco Simonelli
antropologo, ricerca e policy
Antonietta Cilumbriello
coordinatrice team medico
Francesco Di Pietro
avvocato
Chiara Giordano
consulente moduli formativi
Valentina Sommacal
esperta di sviluppo
Alessandra Dal Secco
psicologa
Ornella Fantini
ostetrica
Alessandra Lustrati
economista
Elisabetta Pezzi
avvocata
Manal Tahtamouni
ginecologa
AIDOS partner:
Actions, Mauritania
AKIDWA, Ireland
AMWIK –  Association of Media Women in Kenya, Kenya
AMSOPT – Association Malienne pour l'Orientation et le Suivi des Pratiques Traditionnelles, Mali
ARCS – Arci Culture Solidali, Italia
ARCI, Italia
APF – Associaçao para Planeamento Familiar, Portogallo
ASD, Guinea
Caritas, Italia
CISV, Italia
Coventry University, Regno Unito
CRWI – Centre for Research on Women's Issues Diotima, Grecia
End FGM Network, Belgio
Cyprus University of Technology, Cipro
EquiPop – Equilibres & Populations, Francia
Excision, parlons-en!, Francia
FNGN Fédération Nationale des Groupements Naam, Burkina Faso
FORWARD, Regno Unito
FPFE – Federacion de Planificacion Familiar Estatal, Spagna
FSAN – Federatie van somalo Associates Nederland, Paesi Bassi
GAMS Belgique – Groupe femmes pour l'Abolition des Mutilations Sexuelles, Belgio
GVC – Gruppo di Volontariato Civile, Italia
INTACT, Belgio
JED – Jeunesse Et Développement, Senegal
Keoogo, Burkina Faso
LVIA, Italia
Medicos del Mundo, Spagna
MIGS – Mediterranean Institute of Gender Studies, Cipro
MPDL 

–

Movimiento por la paz, Spagna
Mwangaza Action,  Burkina Faso
NCFA – National Council for Family Affairs, Giordania
Network Italiano Salute Globale
NHF –  IFH Noor al Hussein Foundation/Institute for Family Health,  ­Giordania
PARC – Agricultural Development Association, Palestina
Phect-Nepal – Public Health Concern Trust, Nepal
Plan International, Mali
PWHO – Palestinian Women's Humanitarian Organization, Libano
RC – Ricerca e Cooperazione, Italia
Stiftung Hilfe mit Plan, Germania
TERRE DES FEMMES, Germania
Tiljala Shed – Tiljala Society for Human & Educational Development, India
TOSTAN, Senegal
UMWA – Uganda Media Women's Association, Uganda
UNHCR Italia – Alto Commissariato delle Nazioni Unite per i Rifugiati, Italia
WISE – Women In Self Employment, Etiopia
WRF – Women's Rights Foundation, Malta
AIDOS inoltre collabora con:
FAO, Organizzazione per l'alimentazione e l'agricoltura delle Nazioni Unite
IFAD, Fondo internazionale per lo sviluppo agricolo delle Nazioni Unite
OIL, Organizzazione Internazionale del Lavoro
TAVOLA VALDESE – Ufficio otto per mille
UNFPA, Fondo delle Nazioni Unite per la popolazione
UNICEF, Fondo delle Nazioni Unite per l'infanzia
UNIDO,

Organizzazione delle Nazioni Unite per lo Sviluppo Industriale

UN Women, Agenzia delle Nazioni Unite per le donne
WORLD BANK, Banca Mondiale
Network di cui AIDOS fa parte:
AOI, Associazione Ong Italiane – Cooperazione e solidarietà internazionale
ASVIS, Alleanza per lo Sviluppo Sostenibile
CONCORD Italia, Network delle ONG in Europa per lo sviluppo e l'emergenza
EndFGM, European network
INSPIRE European Partnership for Sexual and Reproductive Health and Rights
GCAP Italia, Coalizione Italiana contro la Povertà
Girls Not Brides
In Difesa Di – per diritti  umani e chi li difende
ISRRC, International Sexual and Reproductive Rights Coalition
Network Italiano Salute Globale 
PIDIDA, Coordinamento per i diritti dell'infanzia e dell'adolescenza
In passato AIDOS ha lavorato con: 
AAI Italia, Milano, Italia; Action Aid International, Londra, Regno Unito;  ADUSU, Associazione diritti umani sviluppo umano, Padova, Italia; AID, Association for Integrated Development, Bosaso, Somalia; ALAPLAF, Asociación Larense de Planificación Familiar, Barquisimeto, Stato Lara, Venezuela; ASTRA, Federation for Women and Family Planning, Varsavia, Polonia; AVESA, Asociación Venezolana para una Educación Sexual Alternativa; BAFROW, Foundation for Research on Women's Health, Productivity and Environment, Banjul, Gambia; BBSAWS, Babiker Badri Scientific Association for Women Studies, Omdurman, Sudan; BRAC, Bangladesh Rural Advancement Committee, Dacca, Bangladesh; CCMC, Communication Consortium Media Centre, Washington, USA; CEM, Centro de Estudios de la Mujer, Buenos Aires, Argentina; CESTAS, Centro di Educazione Sanitaria e Tecnologie Appropriate Sanitarie, Bologna, Italia; CI-AF Benin, Comité Inter-Africain Benin, Portonovo, Benin; CFTA, Culture and Free Thought Association, Khan Yunis, Striscia di Gaza; CGFED, Research Centre for Gender, Family and Environment in Development, Hanoi, Vietnam; CNLPE, Centre National de Lutte à la Pratique de l'Excision, Ouagadougou, Burkina Faso; CPTAFE, Cellule de coordination sur les Pratiques Traditionnelles affectant la santé des Femmes et des Enfants, Conakry, Guinea Conakry; CRR, Centre for Reproductive Rights, New York, USA; Culture Aperte, Associazione di promozione sociale, Trieste, Italia; Data Coop, Roma, Italia; DENA, Associazione pittrici iraniane, Teheran, Iran; DSW, Deutsche Stiftung Weltbevölkerung, Hannover, Germania; ECWR, Egyptian Centre for Women's Rights, Cairo, Egitto; EMWA, Ethiopia Media Women Association, Addis Abeba, Etiopia; ESPHP, Egyptian Society for the Prevention of Harmful Practices, Cairo, Egitto; Focus Foundation, Mosca, Russia; FPASAL, The Family Planning Association of Sri Lanka, Colombo, Sri Lanka; GAMCOTRAP, Gambia Committee on Traditional Practices, Banjul, Gambia; HAWCA, Humanitarian  Assistance for the Women and Children of Afghanistan, Quetta, Pakistan; IAC, Inter-African Committee on Traditional Pactices Affecting the Health of Women and Children, Addis Abeba, Etiopia; ICRH, International Centre for Reproductive Health, Ghent, Belgio; IRC, UNICEF Innocenti Research Centre, Firenze, Italia; IWSAW, Institute of Women's Studies in the Arab World, Beirut, Libano; Interact Worldwide, Londra, Regno Unito; Lettera22, Associazione indipendente di giornalisti, Roma, Italia; MSI, Marie Stopes International, Londra, Regno Unito; National Centre for Social Research, Cairo, Egitto; NCCM, National Commission on Childhood and Motherhood, Cairo, Egitto; NCTPE, National Committee on Traditional Practices, Addis Abeba, Etiopia; NPWJ, Non c'è pace senza giustizia, Roma, Italia; PAI, Population Action International, Washington, USA; Population Council, New York, USA; RAINBO, Research, Action and Information Network for the Bodily Integrity of Women, New York, USA; RCS, Red Crescent Society, ­ Gaza, ­ Striscia di Gaza; RHAC, Reproductive Health Association of Cambodia, Phnom Penh, Cambogia; SFPA, Syrian Family Planning Association, Damasco, Siria; Shirkat Gah Women's Resource Centre, Lahore, Pakistan; SNCTP, Sudanese National Committee on Traditional Practices, Khartoum, Sudan; SWDO, Somali Women Democratic Organisation, Mogadiscio, Somalia; TAMWA, Tanzania Media Women's Association, Dar Es Salaam, Tanzania; TAWLA, Tanzania Women Lawyers Association, Dar Es Salaam, Tanzania; TGNP, Tanzania Gender Networking Programme, Dar Es Salaam, Tanzania; TGT Tanzania Gatsby Trust; VdF, Voix de Femmes, ­Ouagadougou, ­ Burkina Faso; ZhIF, Zhenski Innovatsionnyi Found "Vostok-Zapad", Mosca, Russia; Women's Affairs, Training and Research Centre, Gaza City, Striscia di Gaza; Women's Studies Centre, Amman, Giordania; WOREC, Women's Rehabilitation Centre, Lalitpur, Nepal; WPF, World Population Foundation, Amsterdam, Paesi Bassi.