How can we use media to promote the abandonment of FGM?
We discussed it with activists and journalists who use radio and video, reporting, and storytelling to tackle FGM. Moderated by Celine Fabrequette with: Charity Resian Nempaso, co-director of the film Against All Odds and Mariya Taher, co-founder and US executive director of Sahiyo.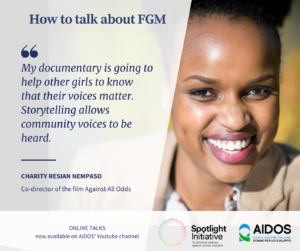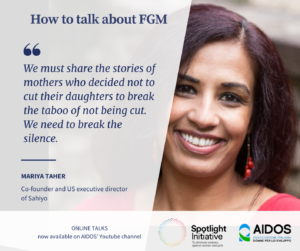 Missed the live talk?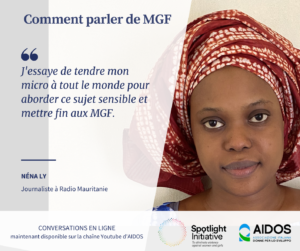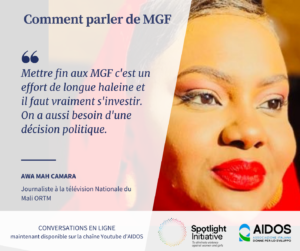 Comment utiliser les médias pour promouvoir l'abandon des MGF ? Nous en avons parlé avec des militantes et des journalistes qui ont utilisé la radio, la vidéo, le reportage et le storytelling pour s'attaquer aux MGF. Modéré par Celine Fabrequette avec Néna Ly, journaliste à Radio Mauritanie et Awa Mah Camara, journaliste à la télévision Nationale du Mali ORTM.
Vous avez manqué le direct ?